Bespoke tassel earrings #1513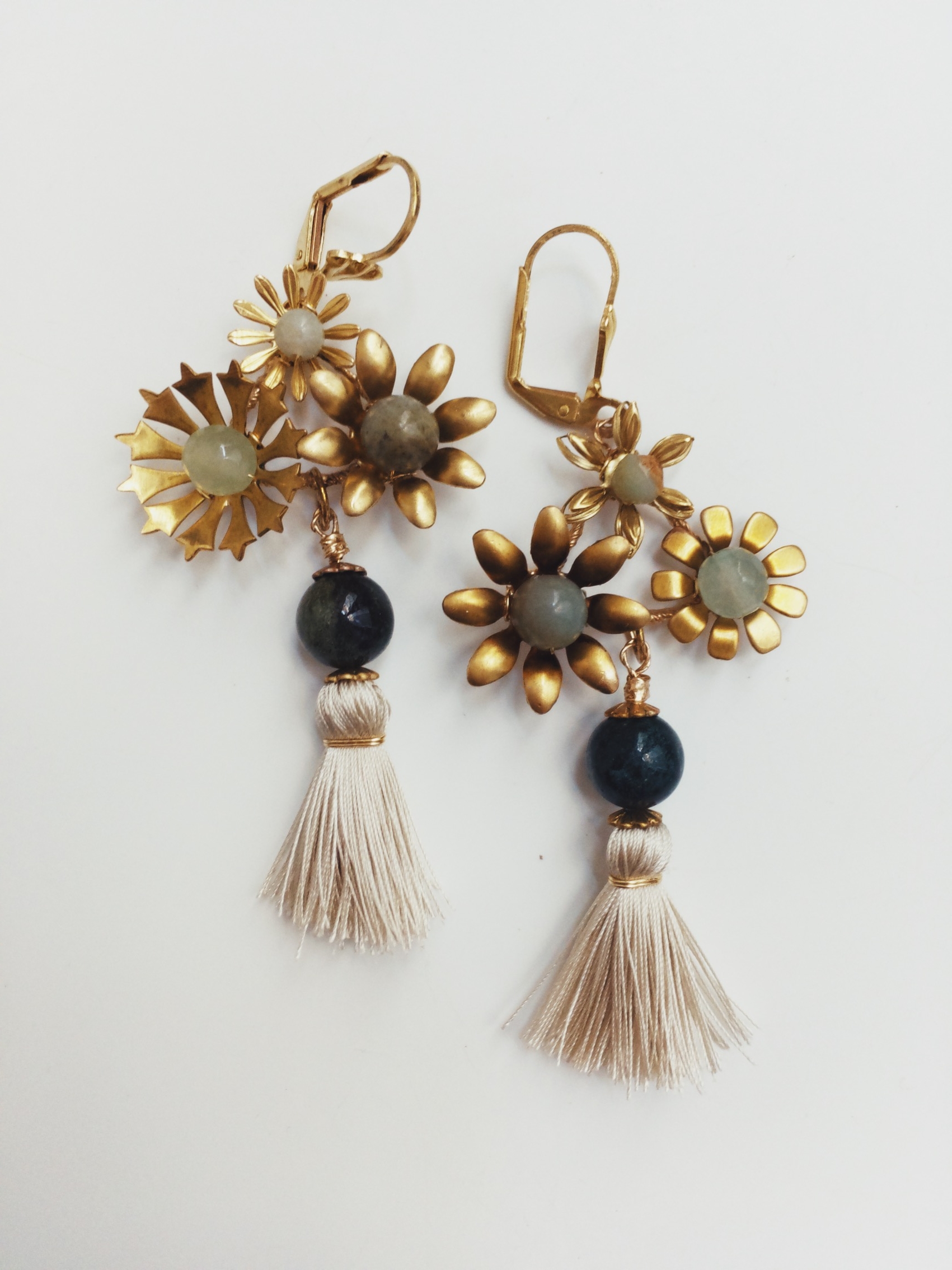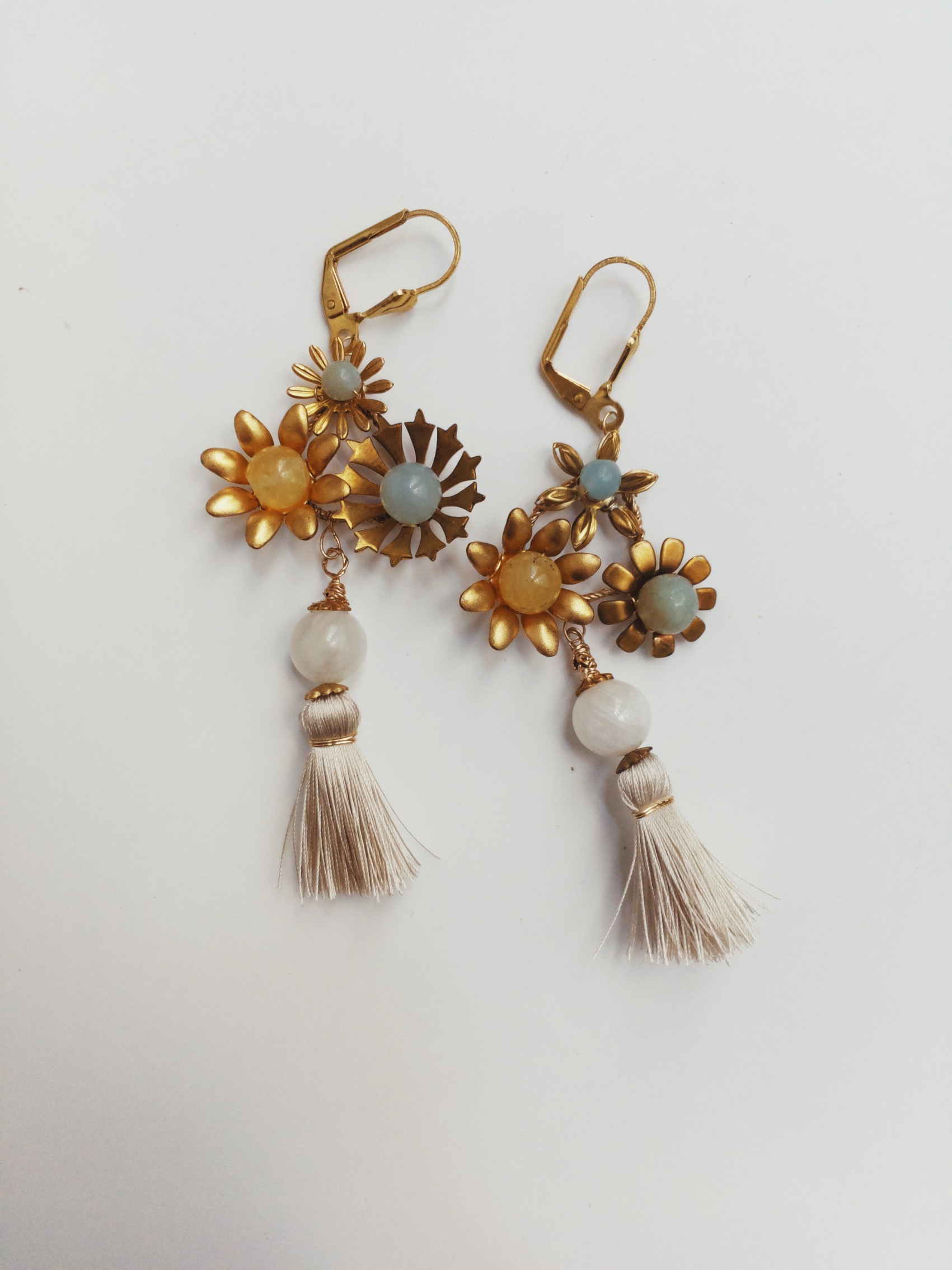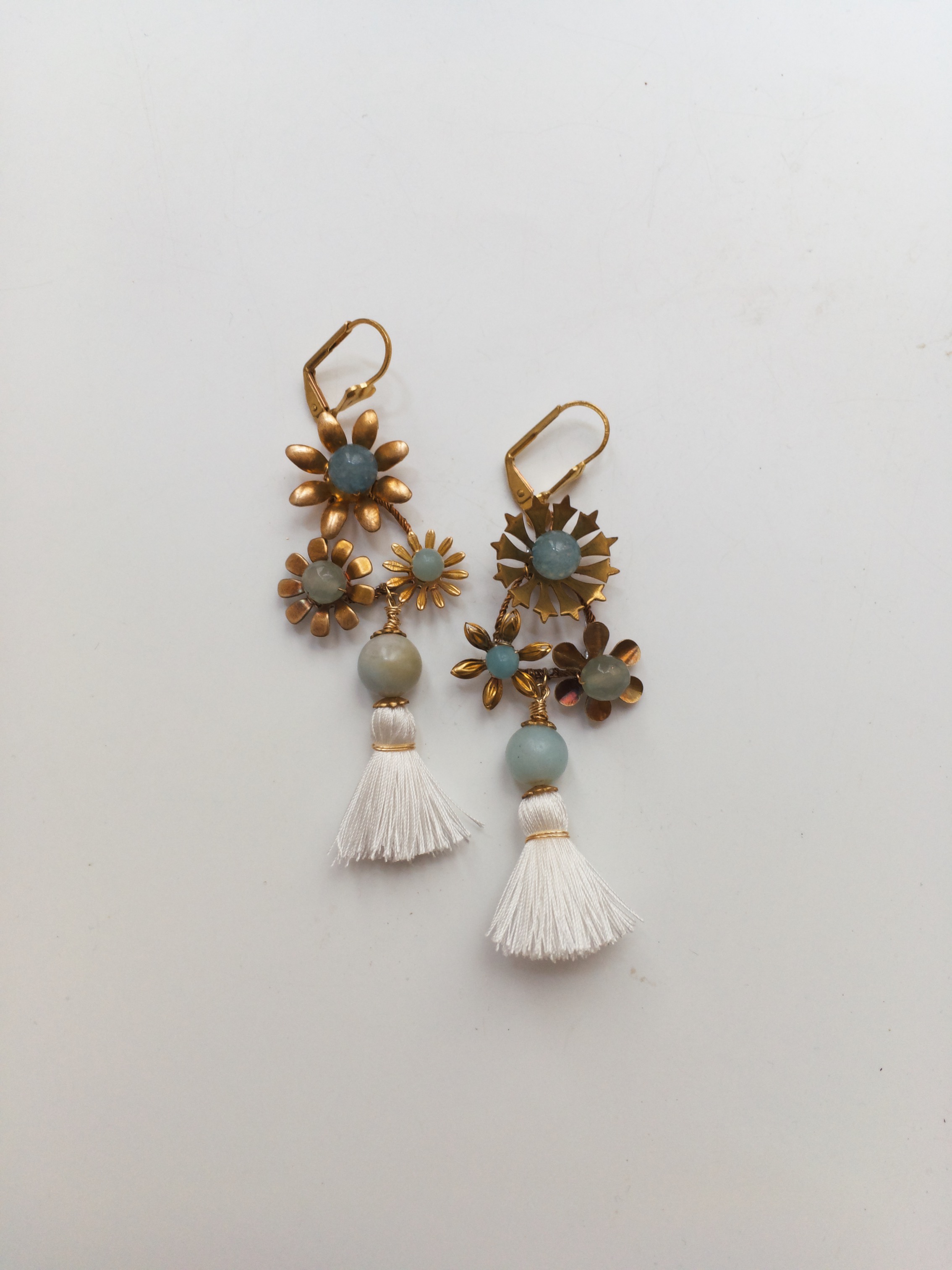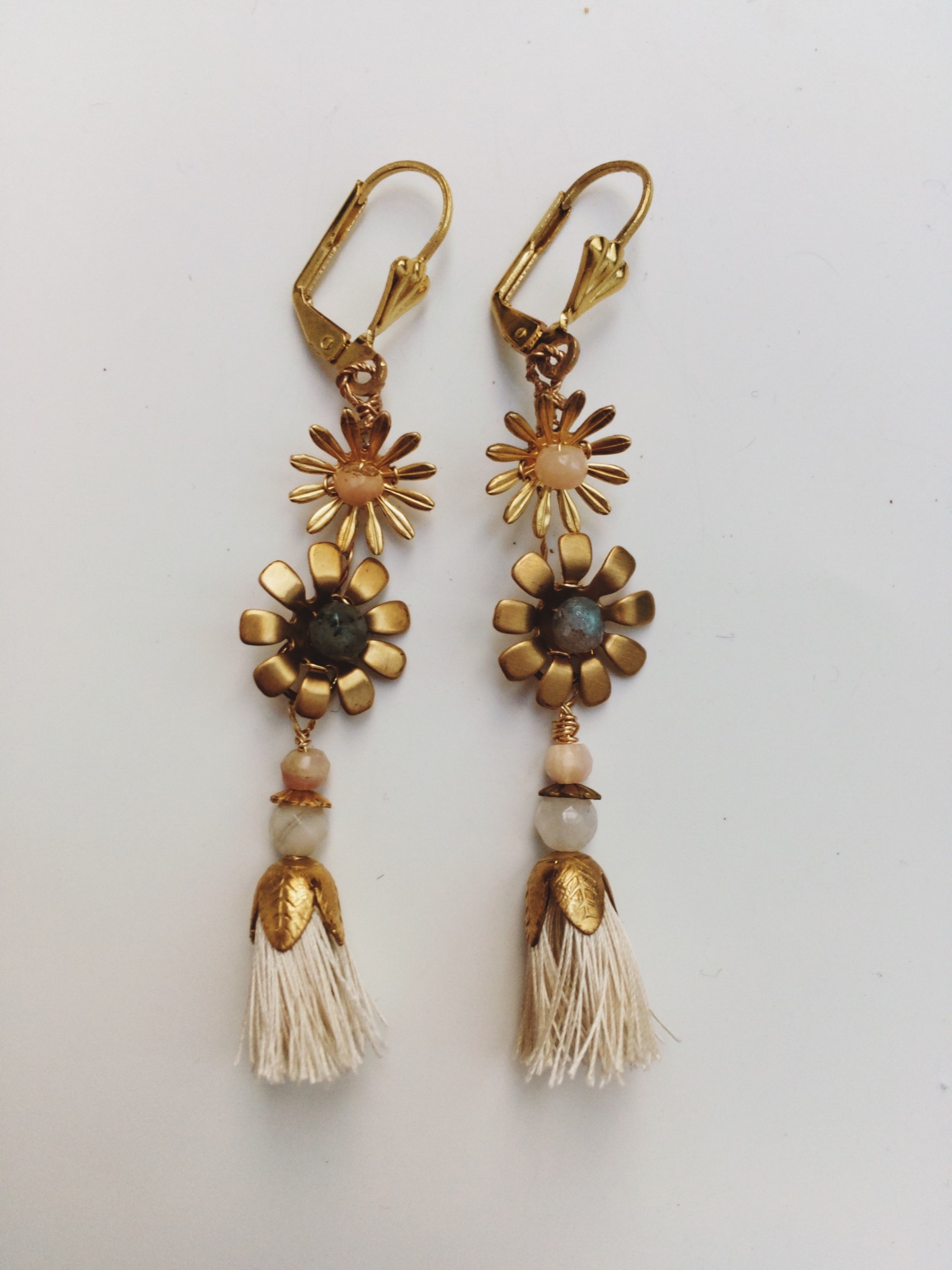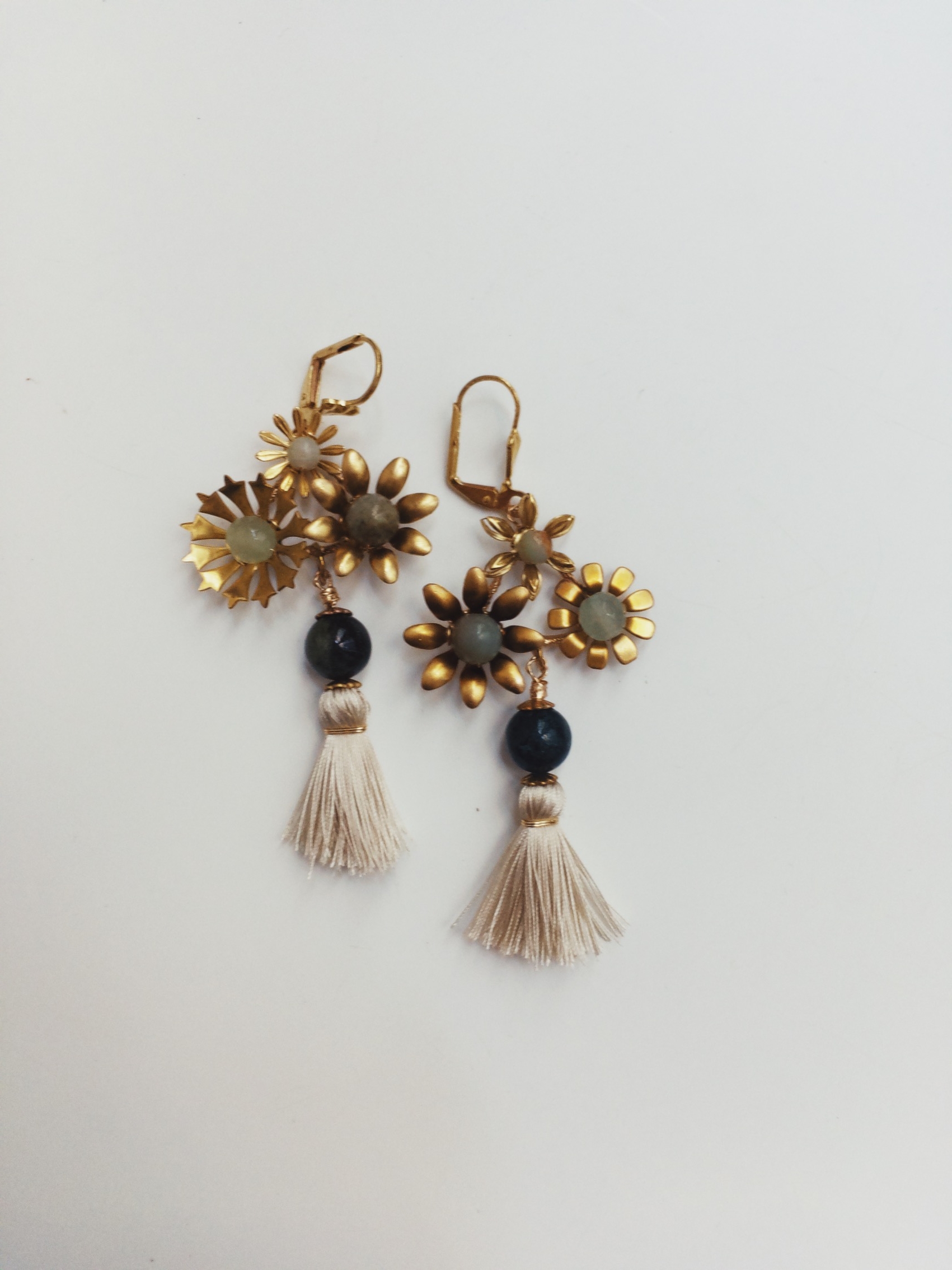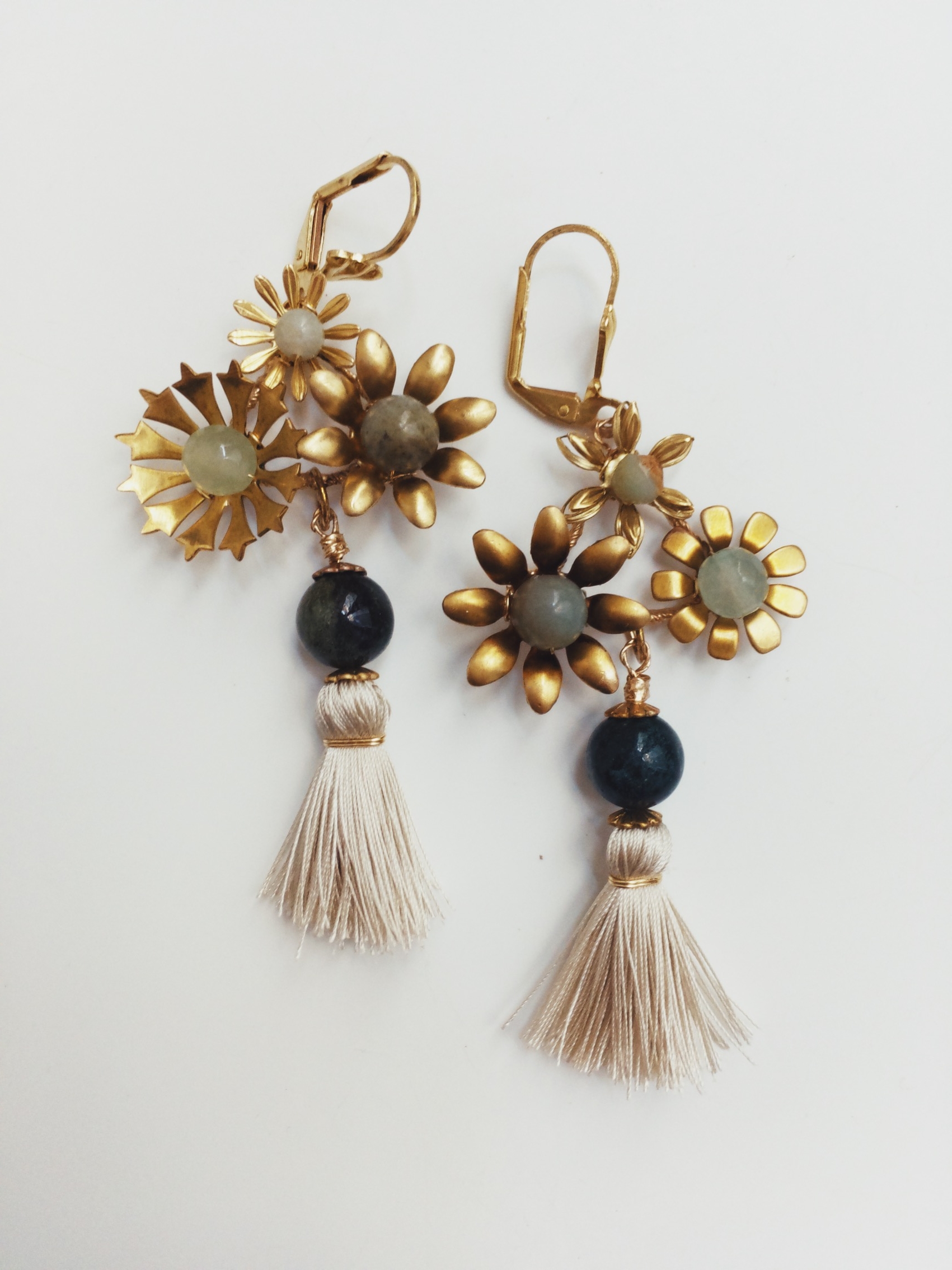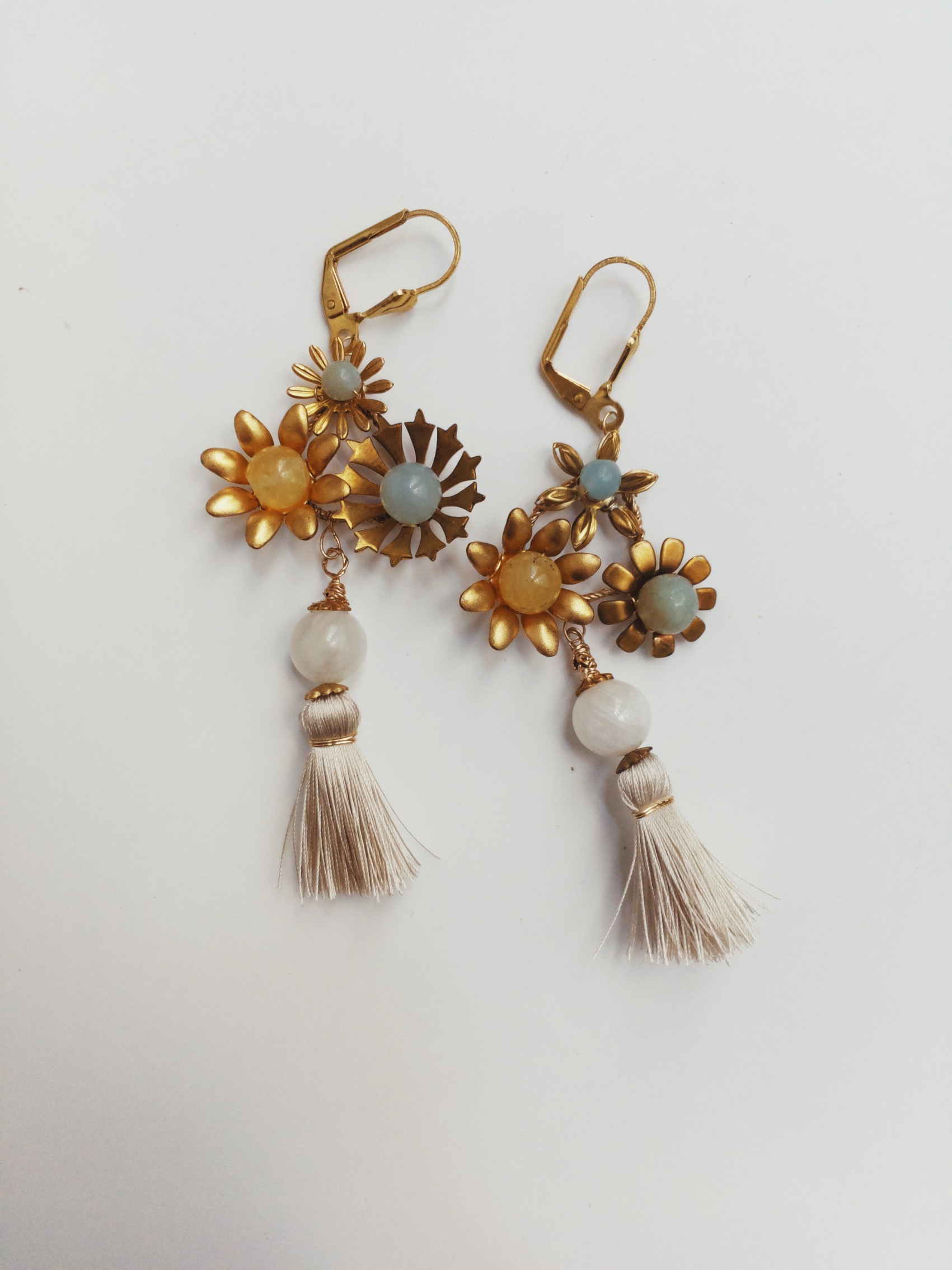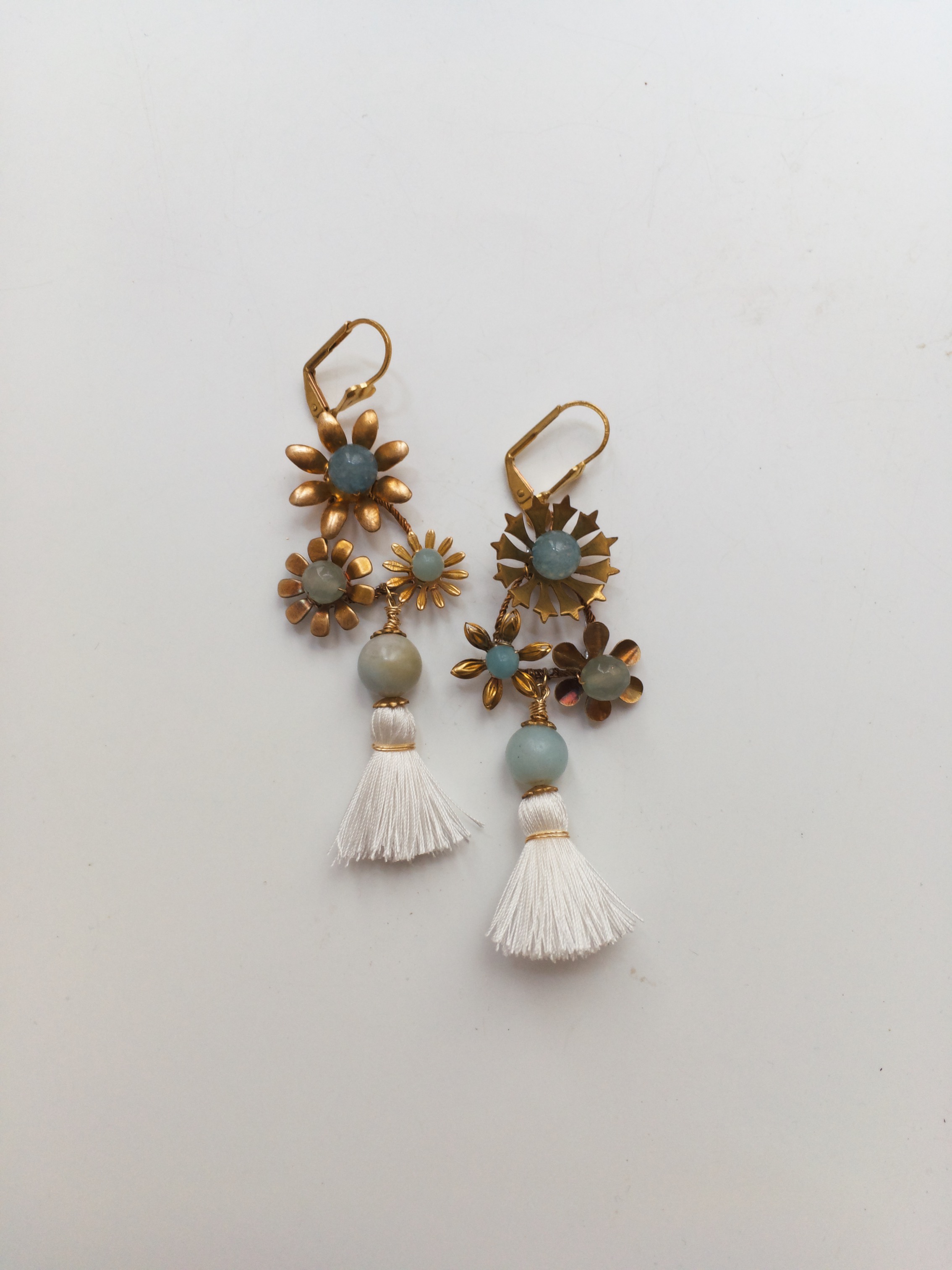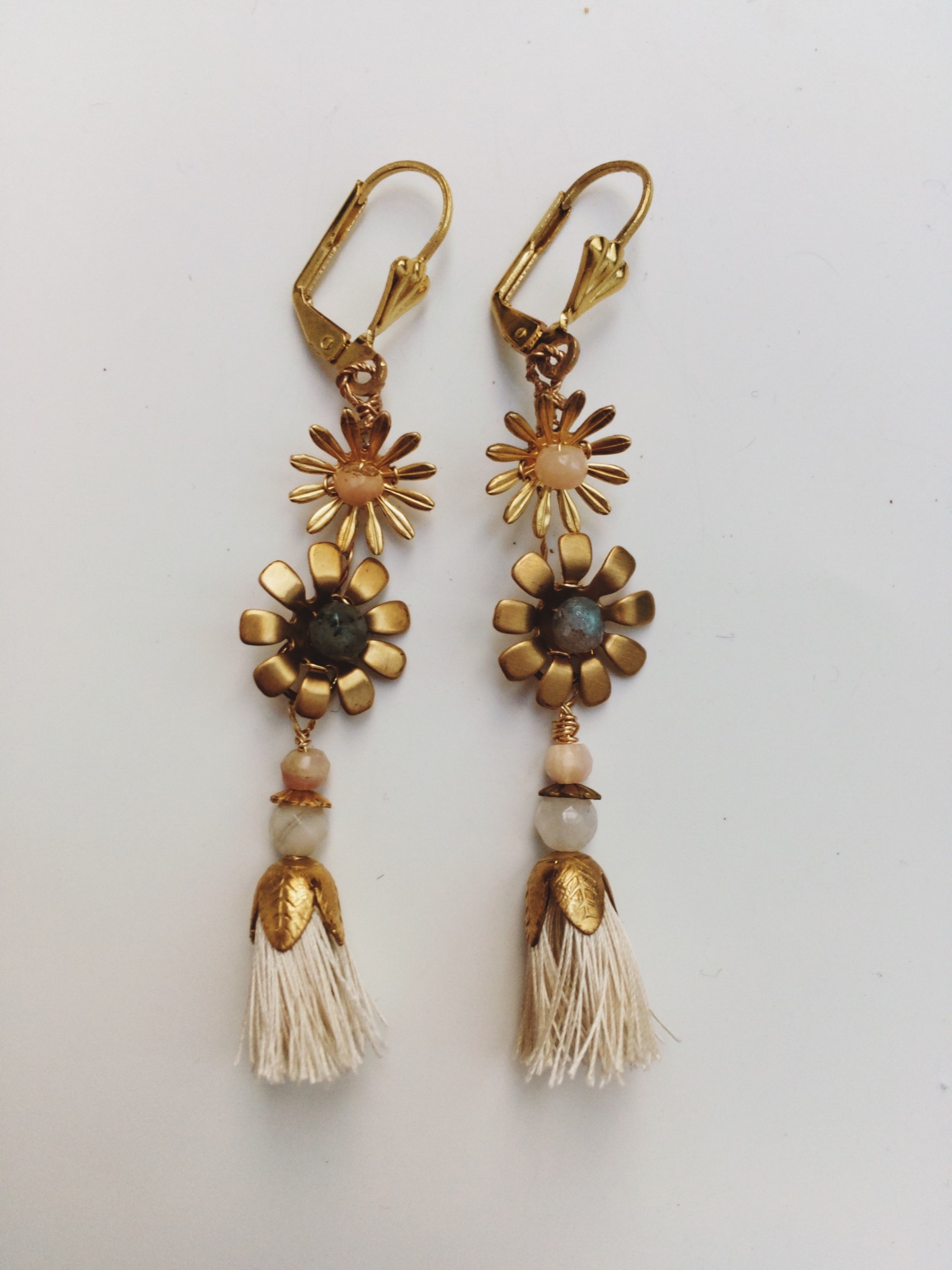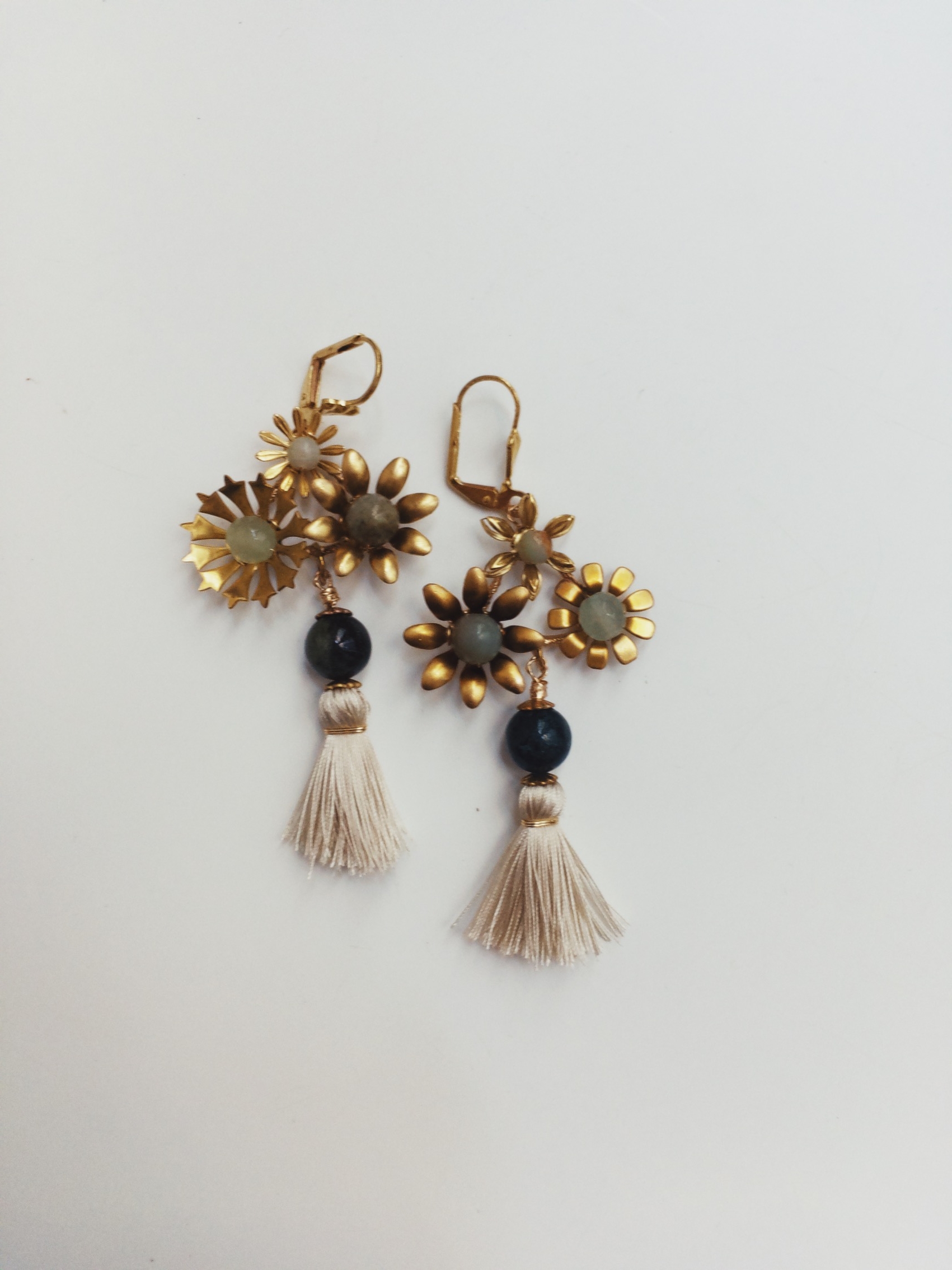 Bespoke tassel earrings #1513
Our bespoke pieces are completely customizable, tell us your colors, preferences and inspiration and we will create a piece that will be all your own. Our pieces are organic and whimsical in feel, like a totally spontaneous gathering of wildflowers flowing with free spirited loveliness. Photos shown are examples of custom items, use them as a guide or start from the beginning.
-after purchase we will contact you to send us your inspirations, color boards, theme boards etc
-you will receive a series of photos of a vignette or composition of your piece, it will include actual pieces/colors/themes to be used
-you will receive photos every step of the way and of the final product before it is finished and mailed
-brass flowers, moonstones, yellow opal, white howlite, dragon vein stones, freshwater pearls, agate, glass beads and other semi precious stones
-made in France
Ce modèle peut être adapté selon vos souhaits. Dites nous vos preferences, vos couleurs favorites et ce qui vous inspire, de là nous fabriquerons un modèle unique qui deviendra le vôtre.
Nos creations proposent une vision fantasque et pourtant naturelle comme si des fleurs sauvages composaient spontanément ces combinaisons pleines de charme. Les photos vous presentent des exemples possibles, servez vous en pour imaginer votre propre accessoire.
Votre commande passée vous recevrez plusieurs photos pour préciser le projet : composition détaillée de votre modèle, type d'éléments, couleurs, etc… Tout au long de la fabrication du modèle, nous vous adressons des photos intermediaires afin de finaliser le produit conformément à vos souhaits avant expedition.
Nos creations sont réalisées à partir de : fleurs en laiton, pierres de lune, opale jaune, howlite blanche, quartz dragon veiné, perles naturelles, agate, perles de verre et pierres semi précieuses
Fabriqué en France et fait main